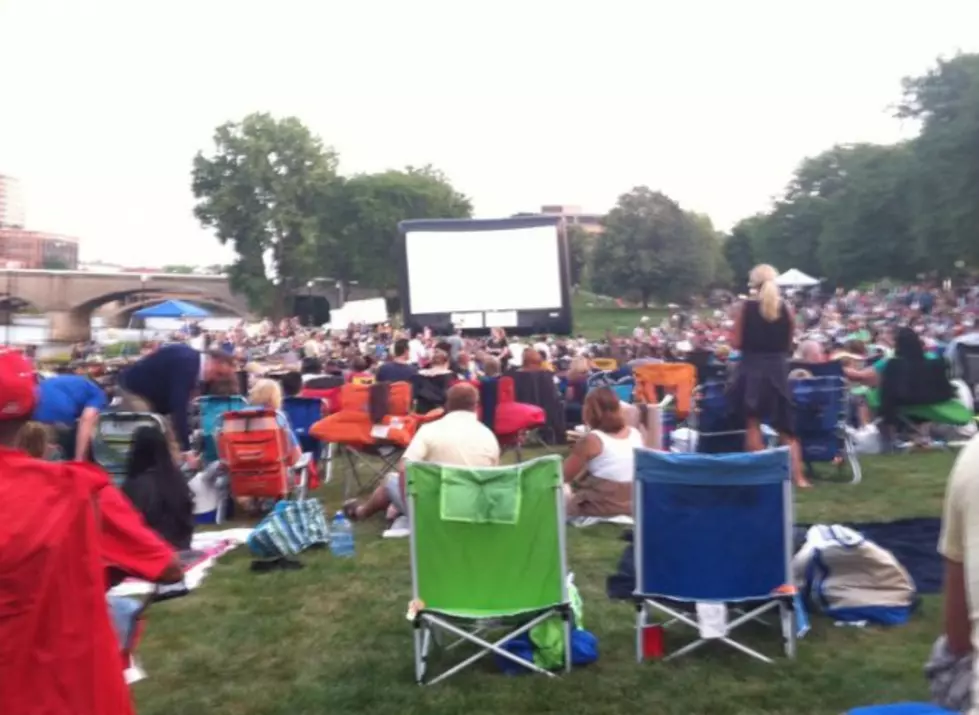 Grand Rapids 2017 'Movies in the Park' Lineup Announced
Tom Cook, TSM
Movies in the Park is set to return to Ah-Nab-Awen Park in downtown Grand Rapids beginning June 2. The full movie lineup and a few changes were announced by Downtown Grand Rapids Inc. this morning.
Whether it's a night out with the family for the early feature or one of many stops as you explore downtown on a Friday night, Movies in the Park has become a big part of summer in downtown Grand Rapids.
The Friday night double features will run every two weeks during summer, with one three-week gap. The movies are free to the public and you are welcome to bring blankets, chairs, beer, wine and snacks. Food will be available for purchase too.
Entertainment begins at 6PM followed by the first film at 7PM and the second film around 9:30PM.
A new 400 square foot LED video wall replaces the old inflatable screen. The new screen allows for earlier start times since it can operate in more light.
As always, there is something for everyone playing at Movies in the Park. Willy Wonka & The Chocolate Factory is at the top of my list. Get there early and enjoy summer with the new LED screen in downtown Grand Rapids!
June 2 (Spanish subtitles)
7PM Zootopia (PG)
9:30PM Star Trek (PG-13)
June 16 (English subtitles)
7PM Willy Wonka & The Chocolate Factory (G)
9:30PM Pan's Labyrinth (R)
July 7 (Spanish subtitles)
7PM Mrs. Doubtfire (PG-13)
9:30PM Forrest Gump (PG-13)
July 21 (English subtitles)
The Book of Life (PG)
Jaws (PG)
August 4 (Spanish subtitles)
Selena (PG)
The Bodyguard (R)
August 18 (English subtitles)
Remember the Titans (PG)
Pitch Perfect (PG-13)