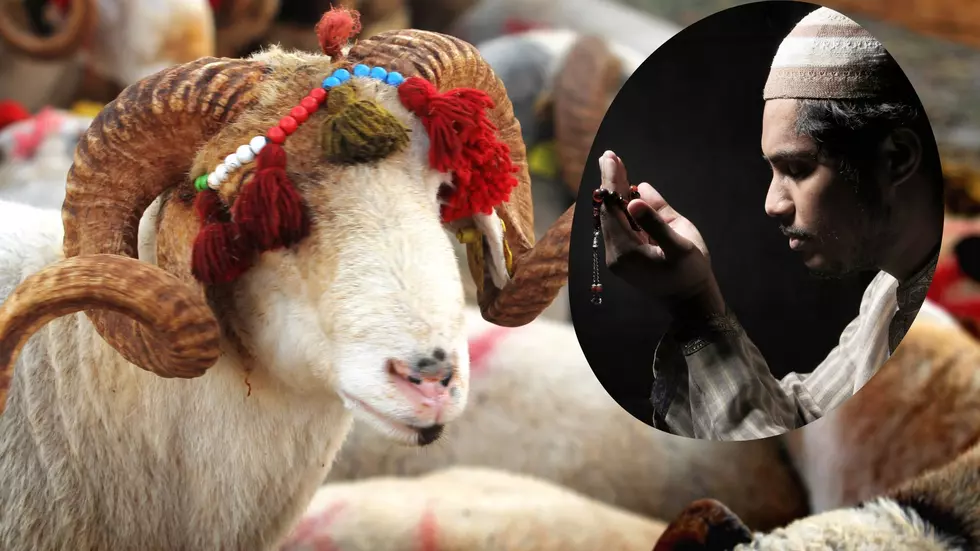 Hamtramck, Michigan Legalizes Animal Sacrifice
Canva
Black Metal Bands rejoice! The City of Hamtramck has approved a new law that will allow animal sacrifice! (Well... for religious purposes at least.)
The approval comes after nearly a year of discussion at city council meetings, and FINALLY, a narrow margin of 4-2 voting allowed the proposal to pass.
Some background, and some context for Hamtramck, MI:
The city has a fairly large Muslim population. In fact, the city council is entirely made up of Muslim individuals. And in Muslim Culture, the holiday Eid al-Adha, or "Feast of the Sacrifice," still traditionally features the sacrifice, and slaughter of a goat, lamb, or sheep.
Under State and Federal Law, protections are in place for religious freedoms. Performed under the umbrella of a religious ceremony, some religions, like the Jewish and Muslim faiths, have been allowed (within reason) to continue performing animal sacrifices.
Despite the heavy Muslim population in Hamtramck, there was some pushback from residents, and some animal rights advocates. Even two of the council members voted against the proposed law.
Some who were opposed stated, if the law was passed, it would lead to animal cruelty and sanitation problems in the community, which is one of the most densely populated places in the state.
Nour Ali, who is with the Council of American Islamic Relations in Michigan spoke to the council during the most recent meeting.
"The Concern is that these Muslim families are not disposing of the animals appropriately, or there are blood in the streets and it is scaring children. but we have not seen any proof of that."
However, some specifics in the law will help keep from these becoming issues. Those who wish to perform a religious sacrifice will have to inform the City ahead of time by telling them when, and where it will happen. The city will then have to inspect the site, which will come with a fee.
Also, those who are found in violation of the law would be fined.
During a meeting last year, Councilwoman Amanda Jaczkowski opposed the law.
"The majority of people, including the majority of Muslims that I know, do not want slaughter to be allowed in the city of Hamtramck."
However, she flipped her position when it finally came down to vote, citing Federal law regarding religious freedom.
"Do we want to risk the City getting sued?"
So ultimately, the law passed, and now (within the law), residents are legally allowed to perform animal sacrifices. So good news for those who continue to practice their faith in this way. 
BUT, it does have to be under a religious pretense, so apologies to all the Black Metal bands who got their hopes up.
Animals You Can Hunt All Year in Michigan