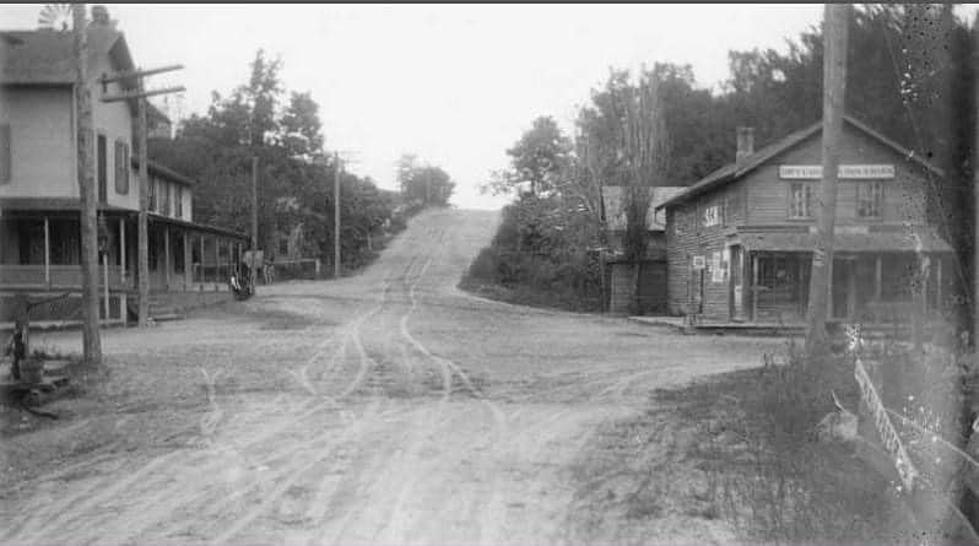 Is This an Old Western Movie Set? Nope! It's Here in Grand Rapids
Courtesy: Facebook/Ron Greene
Boy, this is a fun BLAST FROM THE PAST! This goes back to the late 1800s/early 1900s. There isn't much of a clue here. Any guesses? It's changed just a wee bit today!
Give up? It's the intersection of Northland Drive, West River Drive and Cannonsburg Road looking north. Looks like a gun fight might break out at any moment. Amazing, huh?
Back then part of the area was the unincorporated settlement called Plainfield. According to Wikipedia, the small community was the site of a lumber and paper mill and a stop on the Grand Rapids and Indiana Railroad. It was started in 1848 around a sawmill. It had a post office starting in 1900.
Plainfield got it's name for the many plains within its borders, that, swept clean by the annual Indian fires, showed their wild, but beautiful acres as the first settlers moved to the area.
Crossing the Plainfield Bridge
By 1910 the roads may have still been mostly dirt, but travel could now be done by the new fangled thing called an Automobile. This handsome Model T by Ford was all the rage, for those who could afford it.
The first production Ford Model T was built in 1908 in Detroit. The Model T had a 2.9 liter four-cylinder engine that produced 20 horsepower (HP) and had a top speed of 45 mph. On roads back then, that was lightning fast!  It cost $850. In today's dollars, that would be about $25,155.
So, what does that old western like street scene look like today.....in case you don't know?
Northland Drive/West River Drive/Cannonsburg Road Today
MORE: Some Fun Photos From Michigan's Past