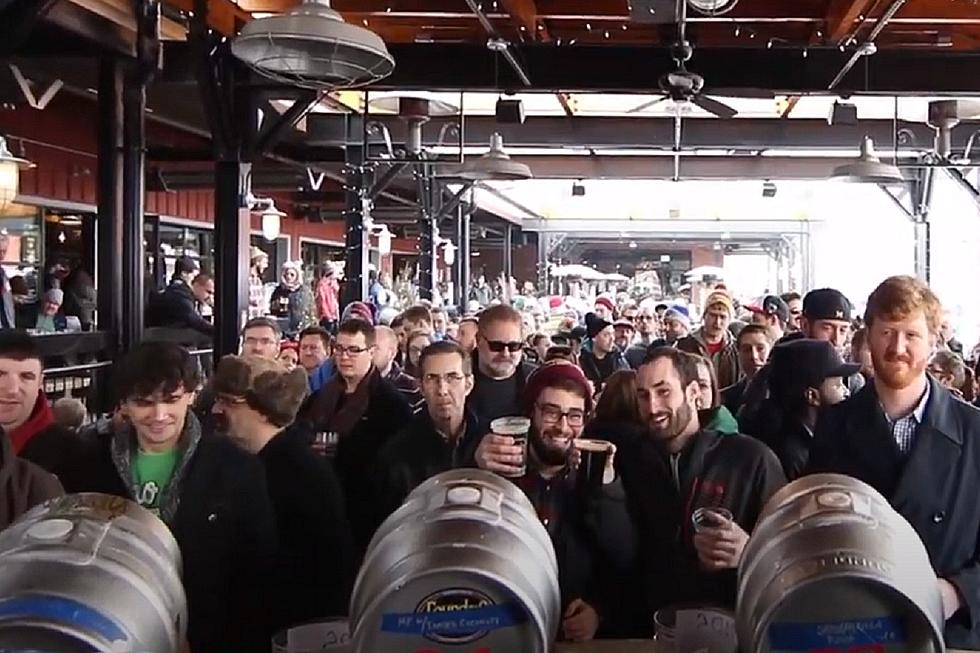 It's Back! Founders Firkin Freezeout Returns in February
Photo: Founders Brewing Company via YouTube
You might be asking "What's a Firkin?" and "Why do I want to Freezeout?" Let me explain...
What is a "Firkin"?
A firkin is a small cask formerly used for liquids, butter, or fish. They are equal to half a kilderkin (or 1/4 barrel of beer). To break that down...it means it's a very small batch of only about 10.5 gallons of beer.
Coming up on Saturday, February 19th it will be Founders Brewing Company's 8th year for their Firkin Freezeout at their Grand Rapids taproom -- and the first year at their Founders' Detroit location. There was no Firkin Freezeout in 2021, but is back this year after a brief hiatus.
What can I expect at the Firkin Freezeout?
Grand Rapids' Freezeout will take place in the brewery's Beer Garden. It will feature a variety of 24 firkins. Those attending can sample a wide variety of Founders Brewing creations from 11 am to 6 pm. (The Detroit location will feature eight firkins from 11 am until they sell out). In past years, voting has taken place to determine the best Firkin!
During the events, both taprooms will be offering food specials, including Chef Eddie's award-winning chili in Grand Rapids and Chef Jason's recipe in Detroit, Founders' house bratwurst chili, white chicken chili, and a vegan option.
This event is free to attend and children are welcome. Tasting tickets can be purchased the day of the event.
You can get additional information on their website, Facebook page, or on Instragram.
Here is a video from the 2015 Firkin Freezeout...
I have been to almost all of the Firkin Freezeouts in the past. It is always fun to see just what different tasting varieties of beer the brewers come up with each year. Some have been spectacular -- and then there have have one or two that didn't quite turn out as expected. I'll be back this year for another round of Firkin tasting.
Founders Brewing Company is located at 235 Grandville Avenue, SW in Grand Rapids...
And at 456 Charlotte Street in Detroit.
LOOK: Best Beers From Every State
To find the best beer in each state and Washington D.C., Stacker
analyzed January 2020 data from BeerAdvocate
, a website that gathers user scores for beer in real-time. BeerAdvocate makes its determinations by compiling consumer ratings for all 50 states and Washington D.C. and applying a weighted rank to each. The weighted rank pulls the beer toward the list's average based on the number of ratings it has and aims to allow lesser-known beers to increase in rank. Only beers with at least 10 rankings to be considered; we took it a step further to only include beers with at least 100 user rankings in our gallery. Keep reading to find out what the best beer is in each of the 50 states and Washington D.C.