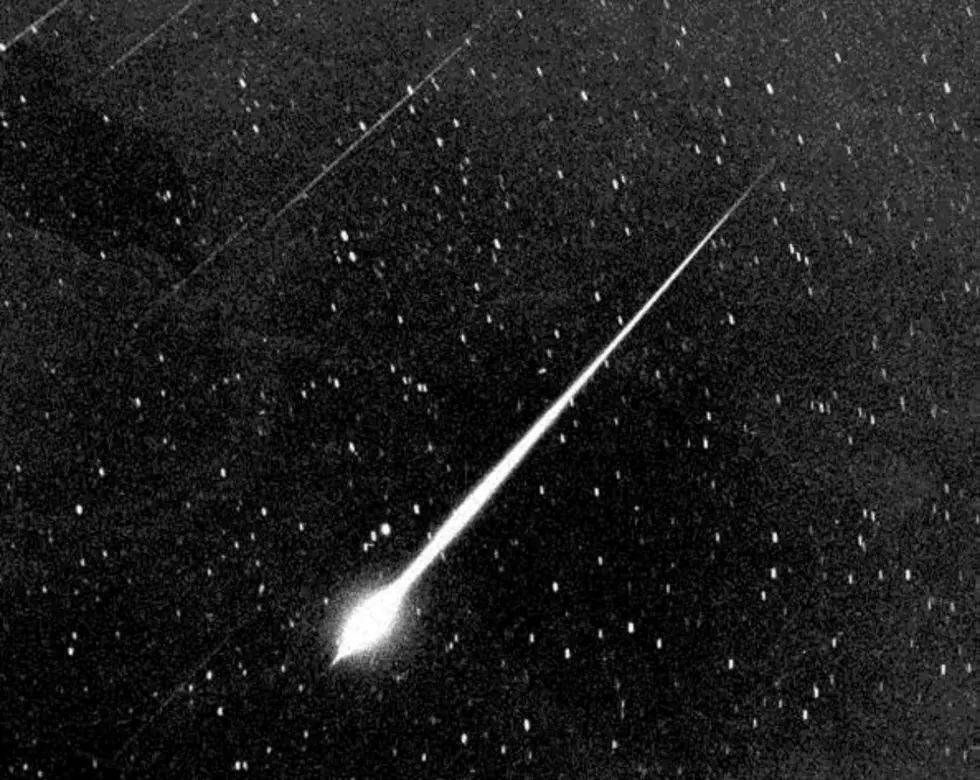 Lyrid Meteor Shower Peaks Tonight
NASA/Getty Images
As I've previously mentioned, I'm a space nerd. I love anything having to do with celestial phenomena!
Last week there was a total lunar eclipse which, unfortunately, we missed out on due to cloud coverage. This week the annual Lyrid meteor shower will reach its peak just before dawn on Tuesday, 4/22.
In past years the Lyrid meteor shower has produced an average of 10-20 meteors per hour, but the waning gibbous moon tonight could wash out visibility.
NASA experts say the best viewing times will be from midnight until dawn on the morning of April 22.
NASA will also be streaming the Lyrid meteor shower live from Huntsville, Alabama starting at approximately 8:30 p.m. EDT, weather permitting.