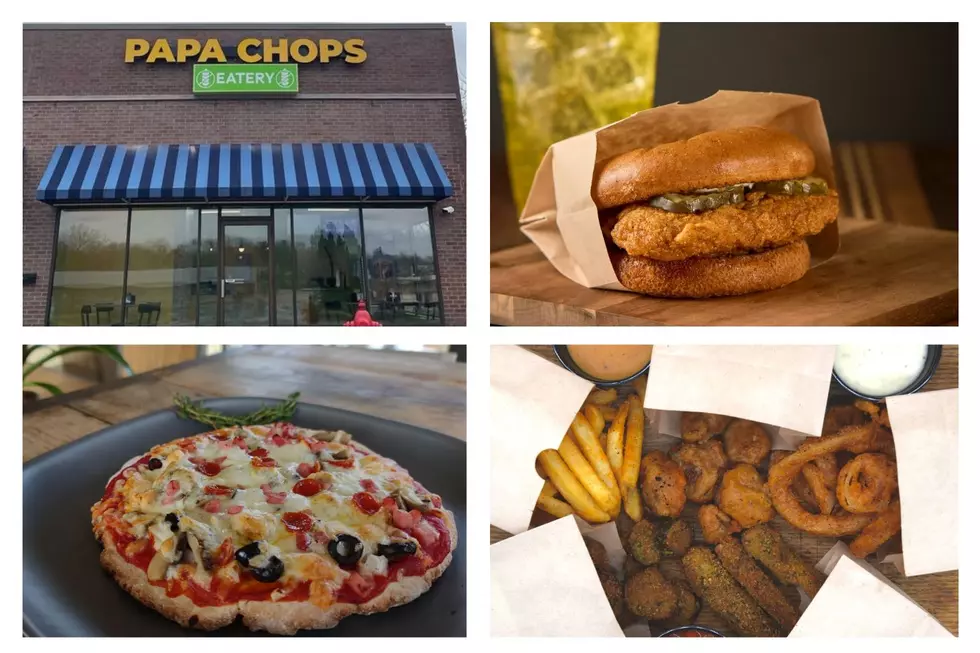 New Gluten-Free Fast Casual Restaurant Now Open in Grand Rapids
Papa Chops Eatery Instagram, Facebook
There's a new option for gluten-free fast food in Grand Rapids!
Papa Chops Gluten-Free Restaurant Opens on 28th St.
Papa Chops Eatery on 28th Street near Breton Road is now open.
The new restaurant's owner, Aaron Muller, previously owned and operated Rose Engraving at the site.
A diagnosis of celiac disease in 2019 inspired Muller to enroll in culinary school at Grand Rapids Community College's Secchia Institute, to be able to cook food for his family at home. It set him on a new career path. Celiac disease, which is estimated to affect 1 out of 100 people worldwide, is an autoimmune disease in which the ingestion of gluten leads to damage in the small intestine.
Muller tells Grand Rapids Business Journal,
When I started cooking in the kitchen again, I found a lot of joy, and I loved chopping vegetables and making stock. That's when my kids started calling me 'Papa Chops.
It was at the Secchia Institute that Muller met Thaddeus Worley, who would become head chef at Papa Chops.
Planning for the restaurant has been in the works for more than a year, with some pandemic-related construction delays - but now, Papa Chops Eatery is open for business at 2222 28th St. SE.
Papa Chops is celebrating its grand opening Tuesday, June 7, 11a.m. to 6p.m. The new restaurant's hours will be Tuesday through  Saturday 11 a.m. to 7 p.m. and Sunday 11 a.m. to 4 p.m.
What Kind of Food Can you Get at Papa Chops?
Muller tells GRBJ the goal of the new restaurant is "to make food that you cannot tell is gluten-free."
Papa Chops serves "munchies" like onion rings, fries, fried pickles, mozzarella sticks, and pot roast poppers.
You'll find a selection of salads and sandwiches, plus burgers and wraps, pizza, soup, and dessert.
You can check out Papa Chops' menu here.
Grand Rapids Businesses People Love Going Back To
These are local businesses Grand Rapids Reddit users love going back to time and time again because of the amazing food, drinks, atmosphere, and customer service.