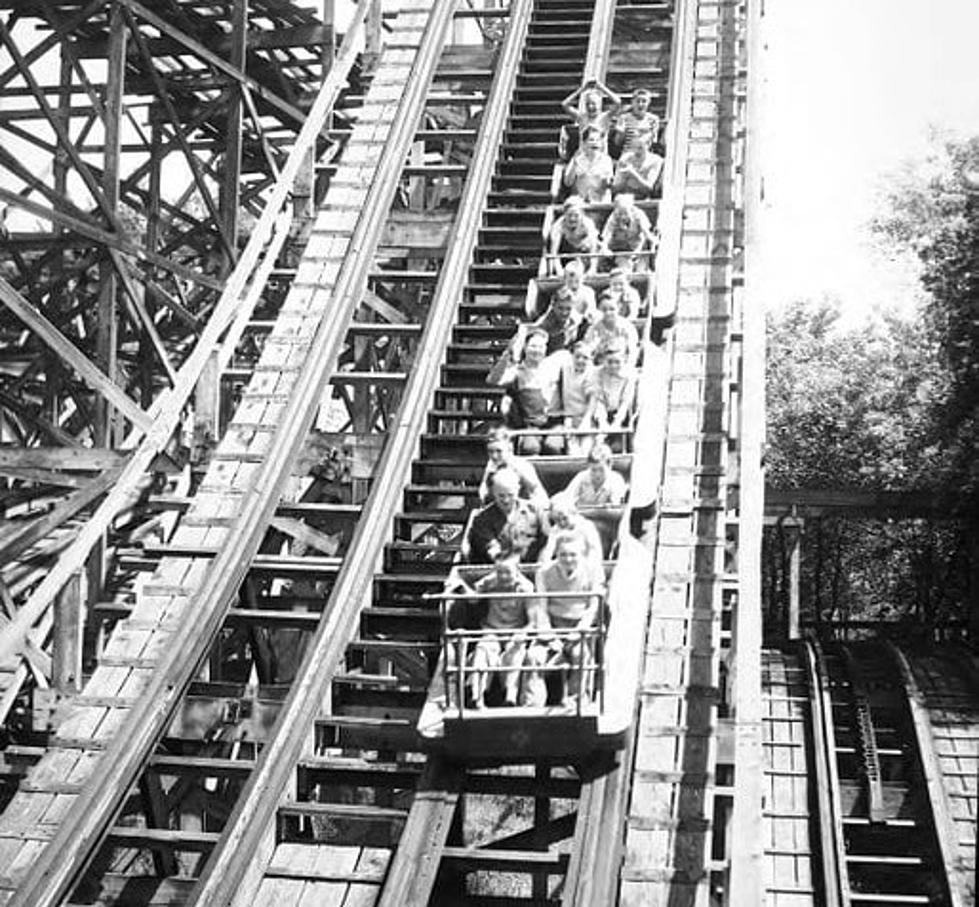 Remembering Ramona Park in East Grand Rapids
Bill Steffan/Facebook
The year was 1897 when Ramona Park opened for business on the shores of Reeds Lake. It has a fascinating history that actually dates back to the 1850s when people from all over Michigan, Chicago and Mid-West points came by horse-drawn trams, then street steam railroad, interurban, electric streetcars or trolleys and finally, by the mid-1930s, city buses to enjoy the lake. There were picnic grounds, pavilions for entertainment, and boat liveries that supplied flat-bottomed skiff boats.
As early as the 1850s passenger steam boats carried up to several hundred passengers around the lake.
It was great fun to escape the city.
There was a wooden roller coaster, a single track in a figure eight, which operated beginning in 1903. The Giant Coaster was built in 1913, and Ingersoll's Derby Racer in 1914. It was soon renamed the Jack Rabbit Derby Racer. Jack Rabbit was a double wooden-track roller coaster with an 80 percent drop, and was one of only two double track roller coasters in the country.
Celebrities back then such as Edgar Bergen, the Marx Brothers, Jimmy Durante, Joan Davis, Jack Benny, Fred Allen and Will Rogers along with Buster Keaton, Fanny Brice, and many others all performed at Ramona Park in the 30s and 40s.
Take a look back with this nostalgic look at Grand Rapids and Ramona Park back in 1946!

But, alas, all good thing come to an end. In 1954 the people of East Grand Rapids voted to close the park and raze it in favor of residential apartments and retail stores and shopping centers, which is as we know it today.
But, there is one last remaining piece of history of Ramona Park. It's Rose's! It was just popcorn, caramel corn and hotdogs in a little wooden building back in the day. Today, it's just a bit bigger and much nicer, and now, you finish your meal with their famous caramel corn. However,  Rose's sits exactly where it did all those many years ago.
MORE: Take a Look at These Abandoned Amusement Park Rides