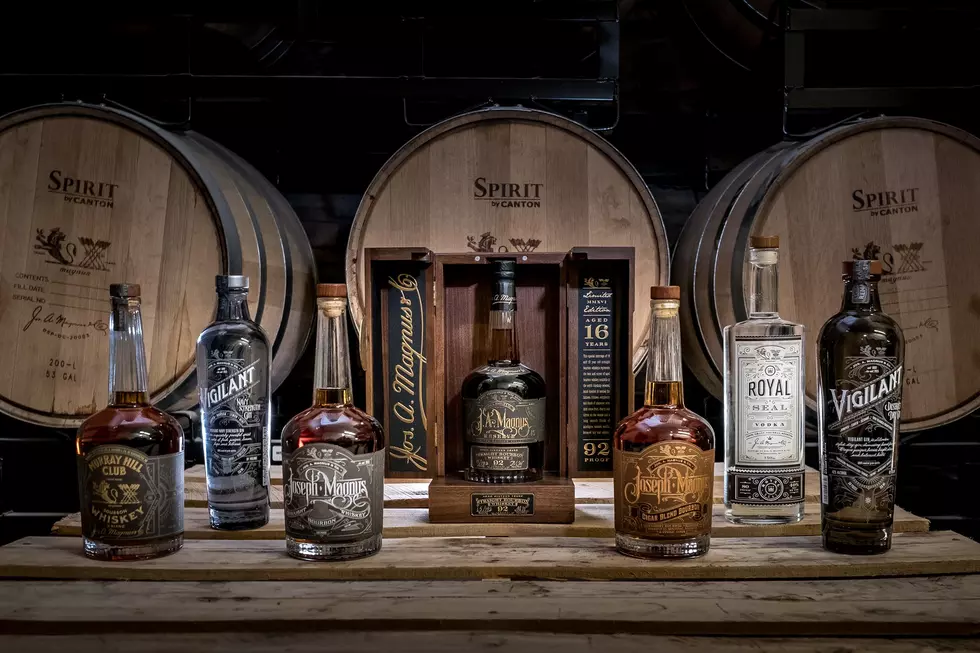 Top-Shelf Liquor Brand Moves From DC to Holland, Michigan
Jos. A. Magnus and Co. via Facebook
A high-end liquor brand with connection to the Mitten State is relocating its operations  from Washington, D.C. to Holland, Michigan.
The Magnus brand was originally founded in 1892 in Cincinnati, Ohio, and reestablished in 2015 in Washington, D.C. According to a release, the relocation of the spirit brand to Michigan reconnects it to the legacy of its founder, Joseph A. Magnus, "a pre-prohibition distiller who summered in Oden, Michigan and whose presence as a leader and philanthropist was well known."
According to a timeline laid out by the company, in 1910 Magnus built two homes in Oden, Michigan. He became a well-known member of the community and built The Oden Boat and Golf Club, a pagoda in the railroad park, and a baseball stadium in Petoskey. In 1921, Magnus bought a tract of land on the shores of Little Traverse Bay and donated it to the City of Petoskey. Today, Magnus Park, located at the end of West Lake Street, has approximately 1,000 feet of shoreline.
Magnus passed away in Michigan in 1927; he was buried in the United Jewish Cemetery in Cincinnati.
In 2015, one of Magnus' great grandsons revived the brand, opening in Washington D.C.
Ali Anderson, General Manager for Magnus said in a release,
We're excited to be bringing the Magnus brand home to Michigan to support the next phase of our growth. West Michigan is known for its storied history of quality craftsmanship and industry and we are proud to contribute to that legacy in our new location in Holland... The Magnus brand continues to grow in popularity and is now available across 33 states.  Our decision to transition production to Michigan will deliver important efficiencies in scale and production capacity to support our long-term strategy for growth.
According to MiBiz, Jos. A. Magnus & Co. is now operating and producing spirits at Coppercraft Distillery LLC in Holland as of Oct. 31.
Both companies are owned by Windquest Group, which is owned by the DeVos family. 
Enter your number to get our free mobile app
UP NEXT: Michigan Beach Resort For Sale for $1.2M