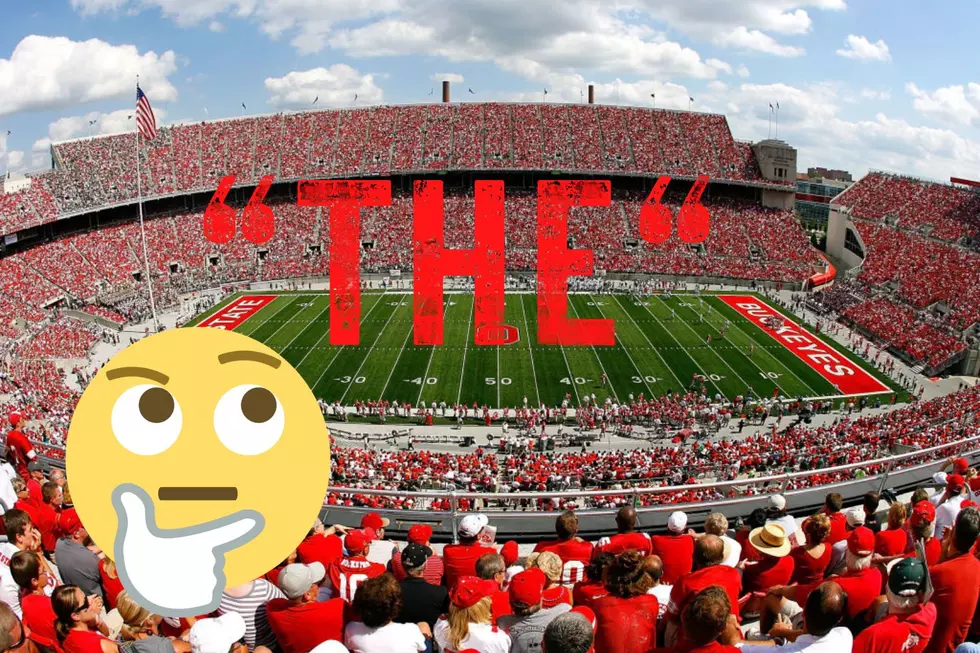 What the… Ohio State Trademarks the Word "The"
Kevin C. Cox, Getty Images/ Canva
Well, if you already despised OSU, this isn't going to help...
According to NBC 4, Ohio State University has successfully received a trademark on the word "The".
In the 80s the school officially added "The" to its logo, in part to help distinguish Ohio State from other schools with the same initials (though OSU also claims, "the 'The" was actually part of the state legislation when the university was renamed in 1878.") The trend of emphasizing "The" began in the 90s, when the school wanted football players to use it when introducing themselves, CNN reports.
The U.S. Patent and Trademark office approved OSU's application on Tuesday, June 21, and issued a registration certificate. So OSU now can use "THE" on branded clothing like t-shirts and baseball caps.
This is actually something the Buckeyes have been working on since 2019. According to The Columbus Dispatch, OSU filed to trademark "the" after designer Marc Jacobs filed to trademark the word:
Initial trademark applications by OSU were rejected by the patent office on the basis of the word being 'ornamental,' and because Marc Jacobs' prior filing, which OSU challenged.
Trademark attorney Josh Gerben shared the saga in a series of Tweets:
Apparently the clothing company and the school reached and agreement last year in which both could use the branding.
In a statement, Ohio state said - Oh excuse me, THE Ohio State - said,
Ohio State is pleased to have received a trademark for THE on branded products associated with and sold through athletics and collegiate channels. THE has been a rallying cry in the Ohio State community for many years, and Buckeye fans who purchase official Ohio State gear support student scholarships, libraries and other university initiatives. Like other institutions, Ohio State works to protect the university's brand and trademarks because these assets benefit students and faculty, and support our core academic mission of teaching and research. Ohio State's trademark and licensing program generates an average of over $12.5 million annually in revenue for the university, which funds student scholarships and university programs.
OSU Football simply Tweeted the below:
Here are some of my favorite responses to OSU trademarking "The":
So, what do you think, should The University of Michigan now trademark "of"?
15 Most Important Games In The Michigan vs Michigan State Rivalry
Michigan and Michigan State have been battling it out on the gridiron since 1898. You can imagine that playing each other for that long will lead to a pretty heated rivalry. The Michigan / Michigan State rivalry is one of the best in all of sports. There have been many moments that helped to build that rivalry over the years. Check out 15 of the most important games over the decades of the Backyard Brawl.