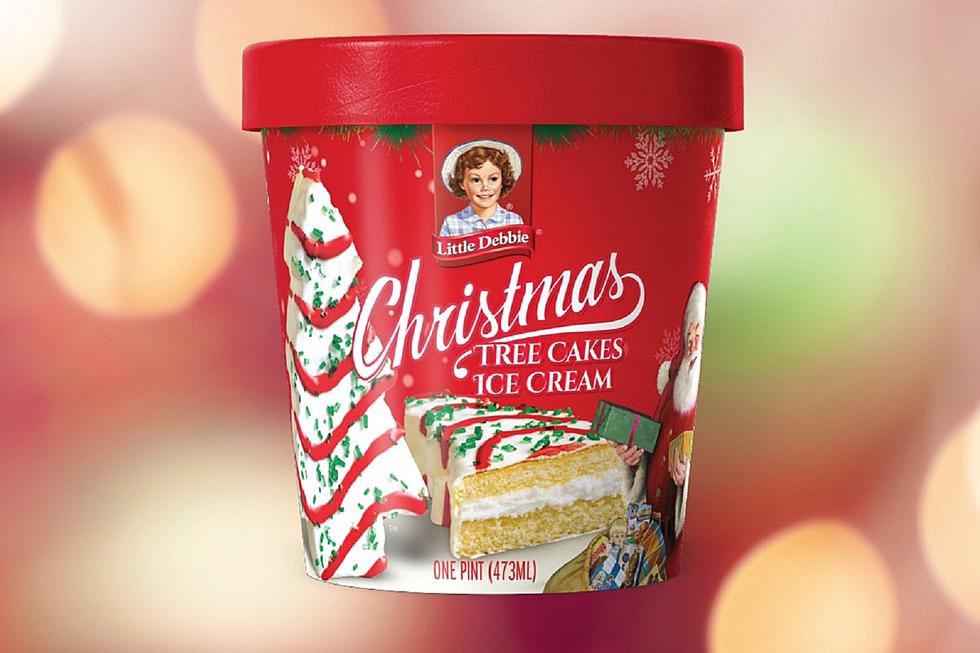 Christmas Ice Cream Flavors in Stores Now
Photo: Facebook/Hudsonville Ice Cream
One of the things I look forward to every winter -- as Christmas nears -- is the special flavors of ice cream only available around the holidays.
As a child, I fondly remember going to visit my grandparents' home and being served Peppermint Stick ice cream. It was a favorite then, and as an adult, not only it is a favorite, but it also brings back all those great memories of a time when things were so much simpler.
Hudsonville Ice Cream is bringing back their Peppermint Stick ice cream for the holiday. It is available at Meijer and grocery stores throughout Michigan. This ice cream features creamy vanilla ice cream and pieces of candy cane.
What might become a second favorite of mine is a new flavor this year from Hudsonville Ice Cream. I've loved the Little Debbie Christmas Tree Cakes around the holiday. This year Hudsonville Ice Cream is making an ice cream version of that delicious snack. I have to admit, when I first saw a picture of this on social media, I thought it was a joke -- but no!! It is actually being produced. The Little Debbie Christmas Tree Cakes ice cream starts out with a white cake ice cream. Pieces of pound cake, green sprinkles and a red frosting swirl finish off this newest flavor. The Little Debbie Christmas Tree Cakes ice cream is being sold in pints and are available exclusively at Walmart Stores. The pints retail for $2.50.
If neither of those two flavors sound delicious to you, they also have a Baked Apple Crisp ice cream and a Malted Milk Ball ice cream!
To find a local retailer near you that carry these limited edition flavors, Hudsonville Ice Cream has a Scoop Locator on their website.
CHECK THEM OUT: 100 years of Christmas toys, gifts and fads