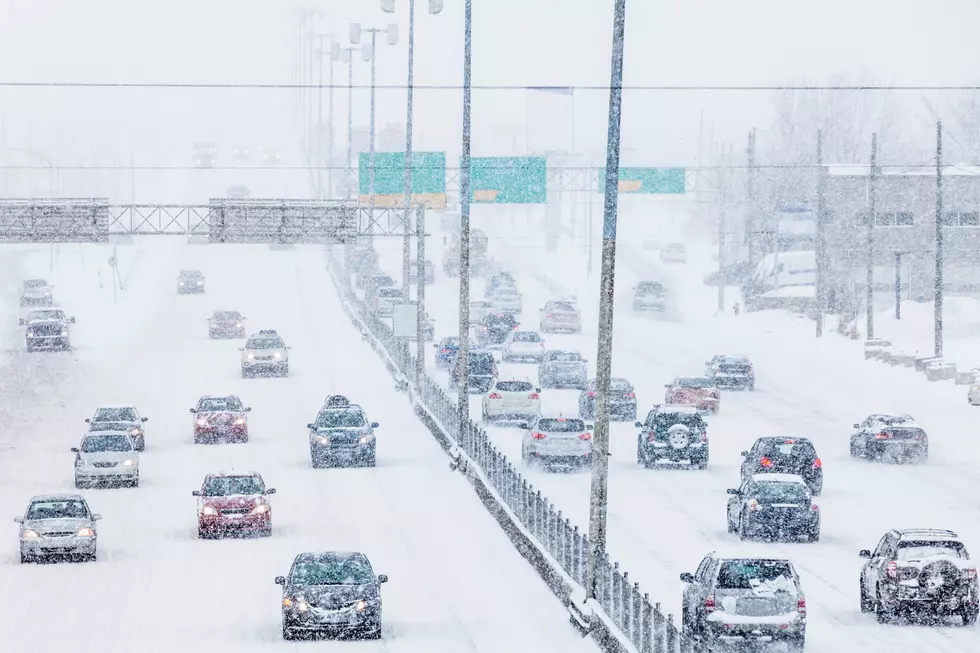 Is The "S" Word in the Forecast for Next Week?
aetb/ThinkStock/Getty Images
We have been really lucky so far this fall. The weather in October has actually felt more like September -- but on Monday it will be the first of November. The cooler weather -- and snow (there I said it!) -- will be here soon.
Just how soon could we see snow?
Possibly in less than a week! The National Weather Service forecast for Grand Rapids is calling for "A chance of rain and snow showers. Mostly cloudy, with a high near 46." for next Wednesday, November 3rd.
Typically, Grand Rapids averages a trace of snowfall by October 26th. If we were to get some accumulating snow next Wednesday (probably not likely) , it would be earlier than the average date for first accumulating snowfall. Here in west Michigan the first accumulating snowfall (more than .1") is November 8th, according to the National Weather Service. Our first inch of snow in west Michigan usually comes a few weeks later, around November 19th. And if you are looking for over 3" of snow, that usually doesn't happen until the first week of December.
What does the rest of the winter look like?
Looking ahead, the National Weather Service says: "The forecast for the upcoming winter (December through February) features odds that favor above normal temperatures and above normal precipitation. This means we are unlikely to have prolonged cold for all three months. With greater than normal odds for seasonal precipitation (liquid + frozen) to be above normal, this also means we may have a greater amount of mixed precipitation to deal with. Snowfall totals may still end up above normal for many locations."
So get those boots, gloves, hats, and snow shovels ready. The cold, white stuff could be here very soon.
KEEP READING: Get answers to 51 of the most frequently asked weather questions...