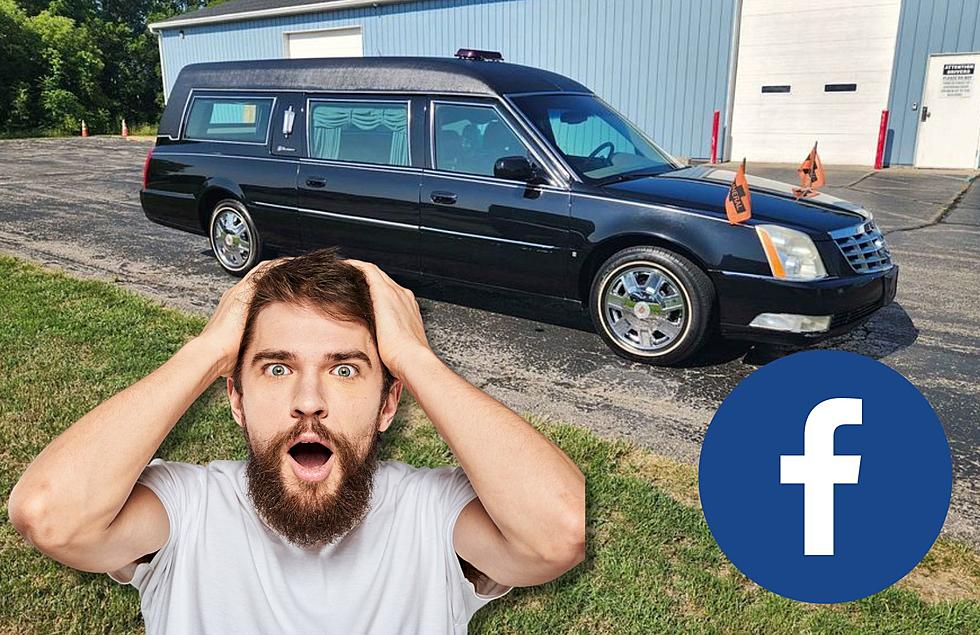 Dead Serious: There's a Hearse on Grand Rapids' Facebook Marketplace
Canva
Facebook Marketplace is a very interesting side to scroll through.
While you can find amazing clothes and electronics, sometimes you find some very interesting things on sale.
This one may take the cake.
Buy A Hearse On Facebook Marketplace
Seeing a hearse on sale on Facebook was not on my 2023 bingo card!
However, Monica Troost is selling one right now for $9,000
Here are the specs of the vehicle, according to the Facebook Marketplace listing.
Type: 2008 Cadillac DTS
Automatic Transmission
Driven 117,000 miles
Exterior Color: Black
Interior Color: Grey
Fuel Type: Gasoline
The hearse is paid off and has a clean title.
I mean you can ALOT of space in the hearse if you buy it. So, that's a plus!
"Well maintained S & S masterpiece hearse. Purple beacon. Flagstaffs. It has very minor nicks and scratches. Runs and drives like it should. No issues."
You can live your best Addams Family dreams!
You can see the full listing here.
Other Things On Sale On Facebook Marketplace
Besides the hearse, if you are feeling like solving a mystery, you may enjoy this.
Someone in Grand Rapids is selling the Mystery Machine from Scooby Doo.
Seriously! This is not a joke!
You can see the full details and listing here.
See Inside Two Frank Lloyd Wright Homes For Sale in Kalamazoo, Michigan
For the first time ever, two neighboring homes designed by the famous Frank Lloyd Wright are for sale in Kalamazoo, Michigan. See inside these pieces of history.
Gallery Credit: Kristen Matthews