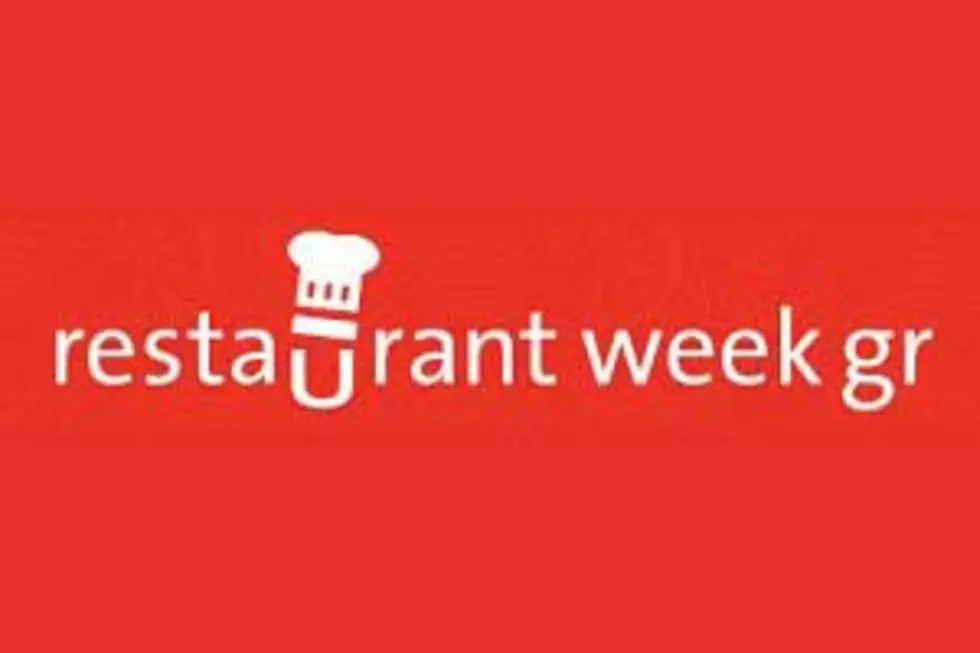 Restaurant Week GR runs through Sunday, August 20th
Graphic: Restaurant Week GR
It's Restaurant Week in Grand Rapids again! It runs through Sunday, August 20th -- still plenty of time to take part.
I love every year when Restaurant Week GR rolls around because it gives me a chance to go check out some restaurants that I haven't visited yet, or revisit some of my favorites. Most restaurants have special items on their menus that they are doing just for Restaurant Week.
This is your opportunity to "Taste the City" in delicious new ways! Many local restaurants offer special earth-to-table meals at an unbelievable price: just $28 per person for a 3-course dinner – or 2 can dine for $28 at select locations. And new this year, some of the over 60 participating restaurants are serving lunch for just $14 person for a 2-course meal.
On Monday evening, I ventured over to CitySēn Lounge in the CityFlatsHotel. It's located in what used to be the old Fox Jewelry store at 83 Monroe Center NW in downtown Grand Rapids.
I was eating with a friend who agreed to my dining rules for Restaurant Week: we both order something different and then split the dishes. That way we get to sample just about everything on the menu!
CitySēn Lounge was offering up a 3 course meal for $28.
We were greeted by our server, Russell, who explained the choices we had for our 3-course meal
For the first course we could choose the Heirloom Tomato Salad, a colorful medley of farm fresh tomatoes, basil oil, and balsamic syrup -- OR -- the Steamed Mussels with chorizo, white wine, and garlic bread. We ordered one of each. I was shocked at how many mussels came in our order. I was very pleased.
We had two choices for the second course: the Bistro Filet with a cauliflower puree, and mushroom peppercorn sauce -- OR -- the Fish N Chips which featured Ginger beer battered fish with garlic fries and malt vinegar aioli. My friend chose the Filet while I went with the Fish 'n Chips. We ended up splitting our main dishes. The fish was very good and the filet was phenomenal. And we both were impressed by the cauliflower puree -- we weren't sure if we were going to like it.
To wrap up the dinner, our third course was either an Artisan Cheese Plate, which was a selection of three cheeses, fruit, and flatbread crackers -- OR --
a Spiced Rum Creme Brulee. Once again, we ordered one of each and split it. The size of the cheese plate surprised us as well. I could have easily been an appetizer instead of the desert. The Creme Brulee was out of this world. And compared to the serving size I've had at many other restaurants -- it was almost a double portion.
I was very happy with all of our options at CitySen Lounge. Needless to say we both walked away very satisfied with our dining experience.
You have until this Sunday, August 20th to take part in Restaurant Week GR. For more information, visit their website at www.restaurantweekgr.com.