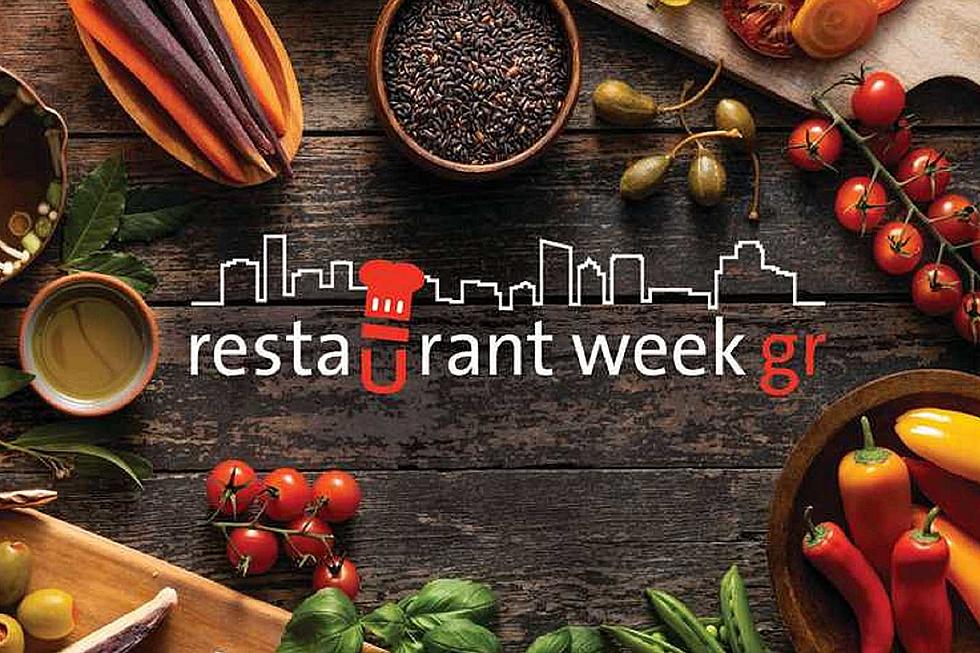 Facebook/Restaurant Week GR
I always look forward to this time every August. The 11th annual Restaurant Week GR is underway and runs through Sunday, August 16th. The event features over 50 participating restaurants.
I love to eat out, and every year this event gives me the opportunity to check out some of the great restaurants located in the Grand Rapids area.
In a year when most things are being cancelled because of the coronavirus, it's great that the host of the event, Experience GR, was able to make a few changes and keep Restaurant Week GR up and running this summer.
Kate Lieto, the director of marketing for Experience Grand Rapids, said "this year's changes are meant to encourage diners to enjoy even more restaurants during the week."
Here is how it will work this year: Using a passport program, you will be able to check in at participating restaurants using a digital pass on your smartphones. You will then receive a one-time-use return visit coupon that will be redeemable within 60 days of Restaurant Week. If you check in to four or more participating restaurants, you will receive a food-themed prize from Experience Grand Rapids that will be mailed to you after the end of the event.
Like in the past, some participating restaurants still are offering special Restaurant Week GR dishes. Restaurants work to incorporate locally sourced fresh meats, vegetables, fruits, and dairy products.
Many of the participating restaurants will be offering both dine-in and take-out options. Plus, some have outdoor dining spaces.
Experience GR will donate $1 to an endowed scholarship fund through the Grand Rapids Community College's Secchia Institute for Culinary Education For every Restaurant Week GR check-in through the digital pass, up to $5,000. In the last decade, Restaurant Week GR has donated more than $150,000 to further the education of local culinary students.
For more information on Restaurant Week GR, to see a list of participating restaurants, and for information on how to use the digital pass, check out the Restaurant Week GR website. You can also check out their Facebook page.
I'll see you at a few local restaurants in the coming days!
Five Out-Of-The-Way, Inexpensive Grand Rapids Restaurants