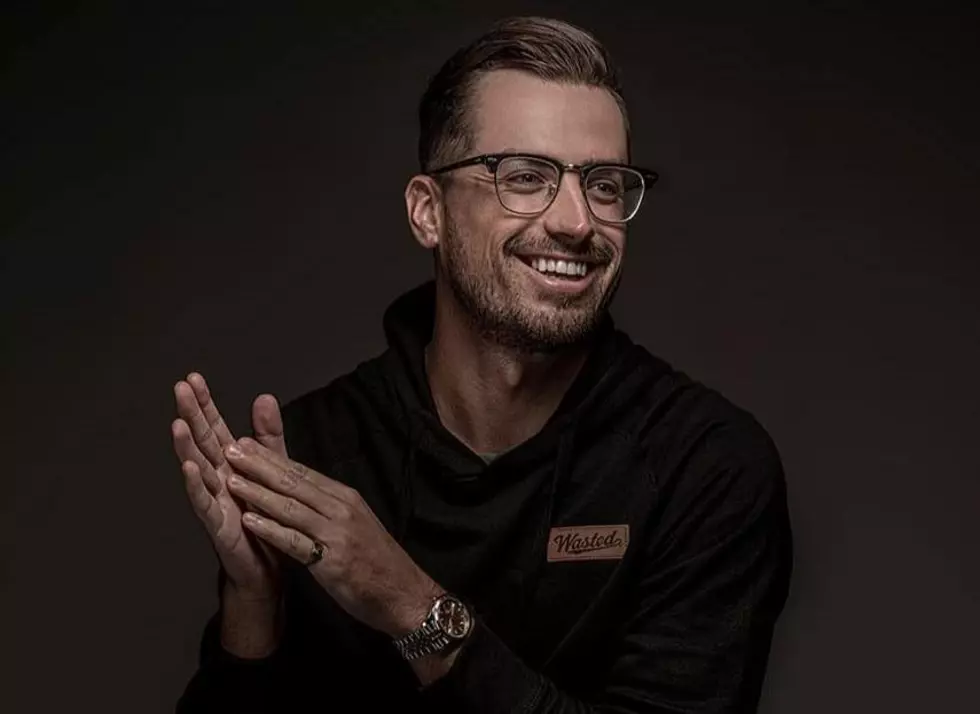 Studio Park Event Highlights Movie Filmed In Grand Rapids
Director Josh Sikkema | 📷 Brian Kelly/Full Exposure Podcast
West Michigan native Josh Sikkema's new film, 'Something In The Clouds', will be a centerpiece of an event at Studio Park in Downtown Grand Rapids. The event, Cultivate Grand Rapids 2021, will take place on June 26th.
The evening's festivities will be highlighted with a showing of the Black Pigeon Studios film, 'Something In The Clouds'. The movie was filmed in Grand Rapids and follows a young boy who witnesses a young girl's kidnapping. The film highlights the issues of racial injustice and child trafficking.

The event is being marketed as an 'A Unique Networking Experience for Creatives, Entrepreneurs, and Young Professionals and the event page lets those attending know what to expect:
>>>>>>>>>> WHAT TO EXPECT <<<<<<<<<<

* OPEN BAR - featuring Tito's Handmade Vodka (21+)

* Catering - Catering Concepts by Flo's

* Something in the Clouds - Short Film Premiere

* DJ - SuperDre

* TWO PEER PANEL DISCUSSIONS

1.) Entrepreneurship: "Mistakes I won't make again"

Latesha Lipscomb - Founder at I GOT FACE Cosmetic Concierge (Moderator)

Eric Johnson - Founder at Gorilla

Kyle Van Andel - Van Andel Family Foundation

Stephen Smith M. Ed - Founder at Muse GR

Liz Della Croce - Creator and Author of The Lemon Bowl

2. )"Something in the Clouds" Recap Discussion

Josh Sikkema - Owner at Black Pigeon Studios

John McClain - Owner at Black Pigeon Studios

Johnathan Jelks - Owner at Ambiance, Motu Viget, GR USA

Davide Uccello - Owner at Exclusive GR, Kzoo, & Muskegon, Flo's Collection Restaurants

* 6 LIVE ART INSTALLATIONS - Powered By: METAS

* 50/50 RAFFLE

* LIVE BROADCAST - Powered By: The eMpowrMent Network

 
Tickets for the event are limited and are $60 a piece and can be purchased on Eventbrite.
Sikkema speaks about his experience with the film on the Full Exposure with Brian Kelly Podcast:
LOOK: A history of Black representation in movies