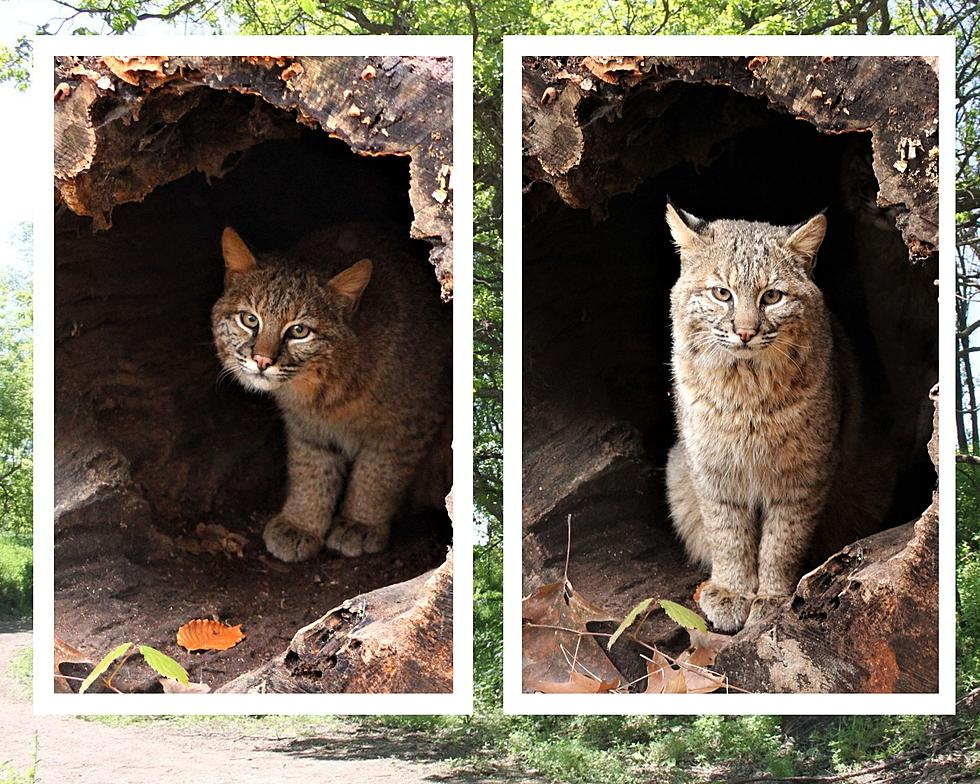 Blandford Nature Center Welcomes Two Young Bobcats – You Can Help Name Them
Courtesy Blandford Nature Center, Anthony Wright/Results Radio
Two sibling, orphaned bobcats have a new home at Blandford Nature Center. The Grand Rapids' non-profit nature preserve needs your help naming their new Wildlife Ambassadors!
What do you think, do the brother and sister cuties look more like Lil and Phil, Leia and Luke, Artemis and Apollo, or Lilo and Stitch?
As a 90s kid, I'm kinda leaning toward Lil and Phil from "Rugrats"!
Blandford Nature Center's Bobcat Siblings Naming Contest
You can choose from the four name combos in Blandford's virtual naming contest through Tuesday, December 14th. The naming contest is a fundraiser and all proceeds will support the care of the bobcats and Blandford's 38 other Wildlife Ambassadors.
Every $5 donated counts as one vote toward the name combination of your choice - So $10 equals 2 votes, etc. You can vote online here or in person at at Blandford Nature Center.
Keep up with which names are in the lead by following Blandford Nature Center on Facebook and Instagram. Plus, everyone who votes is entered into a raffle to win a one year family membership ($70 value) and a $25 gift certificate to the Blandford Gift Shop!
The Bobcat Sibling's Story
The bobcat kittens were found in Hart, Michigan after their mother was hit by a car and killed this past spring. The brother and sister were brought to Kelly's Westshore Animal Friends where a licensed Wildlife Rehabilitator determined that they would not be able to survive in the wild and they would need to find a permanent home. Blandford has had an empty outdoor enclosure since the passing of Bob the bobcat in August of 2020, and after connecting with the rescue, this enclosure became a new home for the young bobcats.
Blandford Nature Center's Wildlife Manager Lori Lomoro says,
It's been a little over a year since our bobcat, Bob, passed away and walking by his empty enclosure always made me miss having a Bobcat Wildlife Ambassador. I am excited to have these two using that enclosure now, and I can't wait to hear about the experiences students and guests will enjoy while visiting and learning about these two beautiful animals.
Want to see the bobcats? You can visit them on the Wildlife Trail during Blandford's open hours Monday-Saturday from 9am-5pm!
At Blandford Nature Center, you can also see different species of owls, hawks, falcons, flying squirrels, minks, rabbits, reptiles, and more.
LOOK: Stunning animal photos from around the world
From grazing Tibetan antelope to migrating monarch butterflies, these 50 photos of wildlife around the world capture the staggering grace of the animal kingdom. The forthcoming gallery runs sequentially from air to land to water, and focuses on birds, land mammals, aquatic life, and insects as they work in pairs or groups, or sometimes all on their own.